There are only two weeks left to apply for the RCACF Scholarships and there is $300,000 available. Several scholarships require recommendation letters so don't wait to apply! Go to
www.rcacf.net
today!

USD 407 moved to Thrillshare for school alerts that include safety messages, schedule changes, low lunch balances, fee balances, and unexcused absences. USD 407 School Alerts will display caller ID 785-324-0593. The phone number is automated & will not accept return phone calls.
USD 407 will be conducting Preschool Screenings on March 6 beginning at 8:30 am. Contact the Special Ed Department today for an appointment at (785) 483-3226.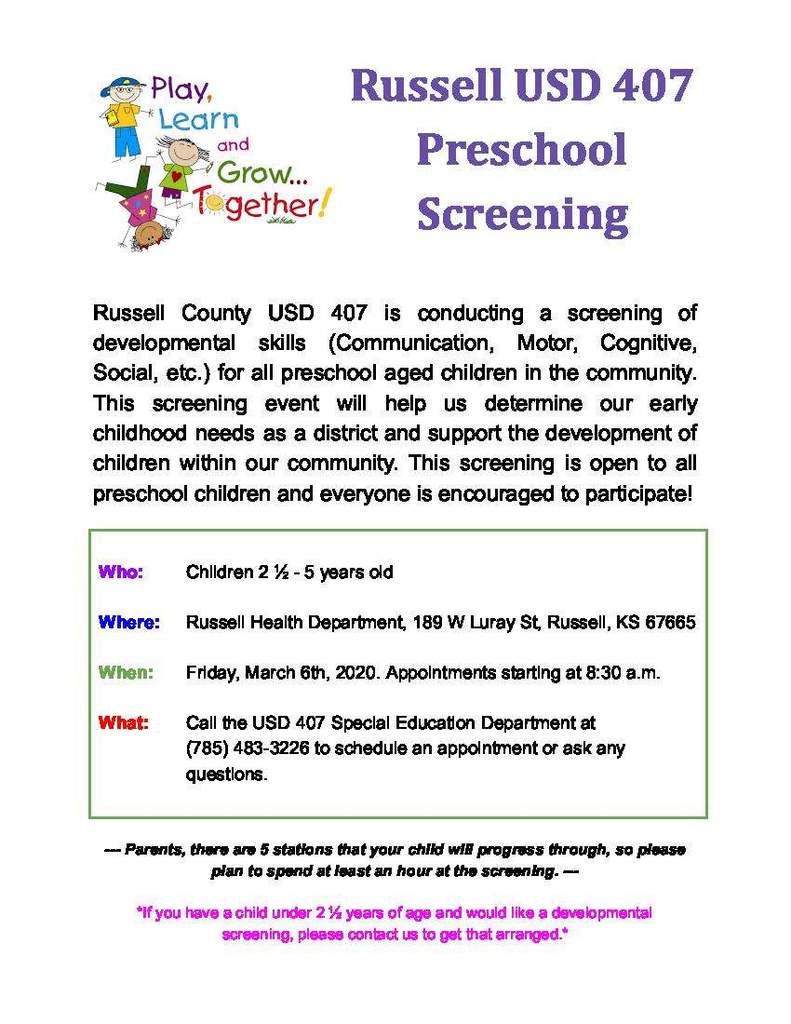 RHS will be undergoing some hot water boiler repairs the morning of 01/27. The building is without hot water for that time, but will not be for long.

January 31 is "Red Friday" to show support for the KC Chiefs in the Super Bowl! Wear your red or Chiefs gear to school and work! ** GO CHIEFS **

Due to slick unpredictable roads, classes will begin 2 hours late on Wed - Jan. 22. Classes will begin at 10 AM. Breakfast will not be served. In-town bus routes will not run.

Due to icy conditions, classes have been cancelled for Friday, January 17th. Stay home, stay safe!

USD 407 will start school and country bus routes 2 hours late on Friday - January 17th. Classes will begin at 10 AM. In-town bus routes will NOT run. Breakfast will NOT be served. Stay tuned for additional updates as the weather progresses.
Simpson Elementary is collecting names of prospective kindergarten students for the 2020-2021 school year. If your child will be five years of age before Aug. 31, 2020 please call SES at 785-483-6180. Names need to be submitted by Jan. 27. Roundup will be March 2 at 6:00 pm.
The RHS basketball games scheduled in Beloit today have been postponed until January 31.
Reminder: A Professional Development Day has been added to the calendar and there will be no school on February 28, 2020.
Simpson Elementary began the day with songs in the gym. Mrs. Zachman and Mrs. Stoppel did an amazing job leading these activities. Afterwards, the kids got the opportunity to listen to our superintendent, Ms. Swayne, read a book to them.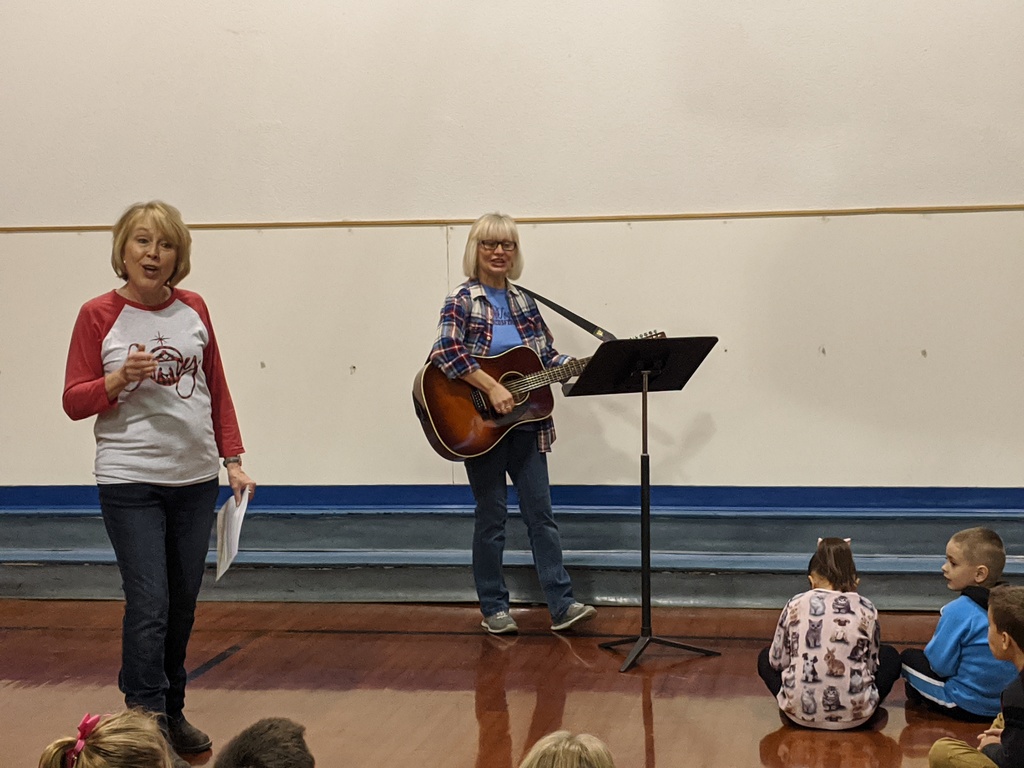 Char Sohm, Duane Adams, and Andrea Krug Krauss completed their 4.5 year term in office as members of the USD 407 Board of Education. THANK YOU FOR YOUR DEDICATION AND SERVICE TO USD 407!

A special group of 5th graders blessed the USD 407 office with their time and talents as carolers today!

A new opportunity for communication as USD 407 Superintendent Shelly Swayne brings you 6 Minutes w/ Swayne. Topics today: Teaching positions, the heat and electricity in our classrooms, and professional development. Please email
kidsfirst@usd407.org
with topic ideas or questions for the next episode in 2 weeks. You can always drop by the office or catch her for ideas as well. And yes, the end isn't as graceful as hoped, but it did rebuild nicely 🤣
https://youtu.be/S6RRPEg-ezo

A great #EdCamp night for our parents @ SES tonight! @parentcenterhub @EdcampUSA helping us pave a way to greater communities & understanding! @LauraGilchrist4 ☺️