Ladies and Gentlemen: We have significant issues with school- based exposure at RHS and nearing staffing inability @ RMS. We are tracing exposure and diagnosis to our school classroom and activities. USD 407 will have a snow day Tuesday, 11/24, as we need to absorb the illness that is already out there and reduce the risk to our immune systems and COVID's impact to all. There will be no assigned remote classes. Please practice all the suggested opportunities to create safety at this time. The week of Nov. 30 remains ON CAMPUS until we see our data develop from this week.

USD 407 is not planning to remote learn/ teach at this time. Many districts across the state are doing so after Thanksgiving, USD 407 is not @ this time. Data changes fast & we must respond if & as necessary. We will remain committed to coming to school so long as we can staff buildings. RSCO data is not good! We beg our community to respond by distancing, gather in smaller groups, please consider restricting travel, wear masks when you are not able to safe distance, practice good hygiene. These practices will give students & staff the best chance to be healthy, stay in school, play sports, & the community to attained those events. We are #OneRussell if we will come together to stay together.

The BOE will be holding a special meeting on Monday - 11/23 at 5:30 PM in the Central Administration. Attendance will be limited and masks will be required. Patrons are invited to view the mtg via YouTube at USD 407 Live. Follow the link for details:
https://5il.co/n8a1

Live Stream links for tonight's RMS Basketball Games Live Streaming Links Girls (at RHS):
http://t.ly/Tpax
Boys (at RMS):
http://t.ly/oI2P
Reminder: NO SPECTATORS ALLOWED IN EITHER FACILITY


Due to RS Co positivity COVID rates of over 30%, RMS & RHS will practice the HYBRID SCHEDULE from 11/16-24. The AM/ PM groups will remain constant @ RMS. RHS will return to the schedule as practiced in Sept. Please check student emails & classroom sites for details.

USD 407 BOE will be joining stakeholders from the Rsl County Health Dept, Rsl County Commission, and City Council from Rsl and outlying communities to discuss COVID-19 statistics and develop a plan to reduce exposure to the public. See agenda for details:
https://5il.co/n258

RMS & RHS will REMAIN IN REMOTE LEARNING on Friday, 11/13. Due to continued staff quarantines & diagnoses, we are unable to staff the buildings for classes. Details for the week of 11/16 will be determined by 5pm Saturday, 11/14.
Attention RHS Seniors & Parents: The RCACF/FAFSA event that is scheduled for tonight has been cancelled and will be re-scheduled at a later date.



The Board of Education will hold their regular monthly meeting in the RHS cafeteria on Monday - 11/9. Social distancing guidelines will be followed. Temperature checks and masks are required. Follow this link to review the agenda:
https://5il.co/mt37
USD 407 is currently seeking applicants for full-time Custodian positions. We offer health insurance, vision, dental and KPERS. For a complete job description or to apply, please visit our Employment Opportunities page at:
https://tinyurl.com/yyd68tye
.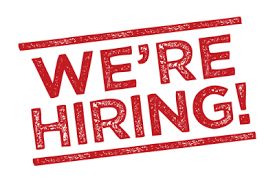 RHS Football Schedule Update - Week 9 Date: Friday, October 30 Time: 7:00 p.m. Opponent: Council Grove Location: Shaffer Field (Russell, KS)


Simpson Elementary School WILL BE OPEN AS USUAL for learning this week. Stay tuned however for snow or ice delays, KS weather is brewing. Please have students dress warm as it may be chilly in classes and cold at recess.
Attention SES Parents - Please read the following announcement from USD 407 in your email.