PowerSchool has been taken offline to complete summer maintenance and prepare for enrollment for the 2021-2022 school year. It is the expectation to have PowerSchool back online July 6, 2021. Please stay tuned for future updates and enrollment information.

Summer Grab & Go Lunches will start on Tuesday, June 14 at Russell High School's Circle Drive (565 State St.). This is a multi-meal pickup on Tuesdays and Thursdays. Ages 0 - 18 eat free. Pick-up time is 11:30 - 12:00 pm.

The Board of Education monthly meeting will be held on June 14th at 5:30 p.m. in the Central Administration Office. If you can't attend in person, catch the meeting on YouTube at USD 407 Live. Follow the link to review the full agenda:
https://5il.co/txdv

RUSSELL BRONCOS HAVE NOT ONE BUT 2️⃣ STATE CHAMPS!! Jace Peerman wins 3A high jump @ 6'4 🥇 Renee Nichol wins 3A long jump @ 17'3.25" (#back2back) 🥇 Jesse Whitmer brings home 6th place medal in the 3A 100m (11.02) 🏅 Renee Nichol triple jumps 35' for 4th place medal 🏅 Brayden Strobel comes home @ 14th in 3A high jump! 🏃 & in case you missed the final, Cole Birky made the cut & finished 25th @ state golf this week too 🏌️⛳️ #AwesomeWeek #KidsFirst407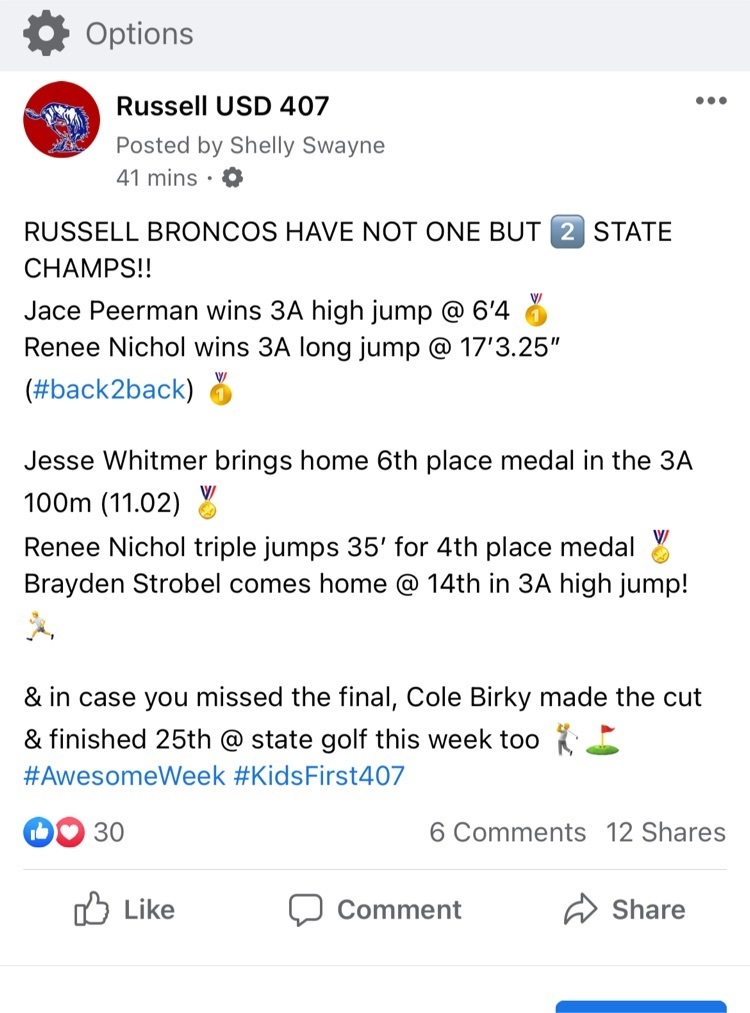 Bronco Fans! The RHS Track State Qualifiers will be leaving at Noon on Thursday for the State Track Meet in Wichita. The team will be coming through the downtown area on its way out of town, and would love to see your support! #BroncoPride

The Board of Education will be holding a special meeting on Monday, May 24, at 5:30 p.m. in the boardroom at the Central Administration Office. The meeting will be live streamed on YouTube at USD 407 Live. Follow the link to see the full agenda:
https://5il.co/t0l9


Today's Regional Softball Games have been moved to Barton Community College. The semifinal game between Russell/Victoria and Ellsworth will begin at 1:00 p.m.

Class of 2025: We want to clarify heels for promotion. Please wear shoes with heels that cover the inner palm of your hand. If you have questions about protecting the RHS gym floor, please know it's for the best of what we can do for facilities. It's also fine if we promote at the RMS Auditorium with no restrictions.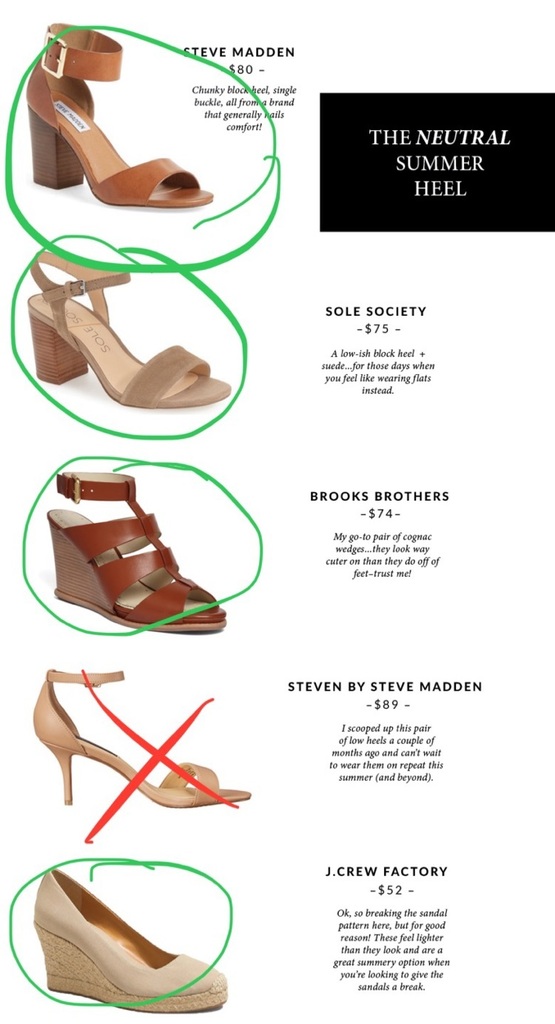 Due to wet field conditions, Monday's Regional Baseball game vs. TMP-Marian will now be played at Hays High School, and will begin at 7:00pm

Russell High School Graduation will be live at 10 am on our district YouTube channel. CONGRATS TO ALL SENIORS!!!
https://youtu.be/XdUIfMrxrSk
** UPDATE: The RHS Senior Scholarship and Student Academic Awards Assembly today May 14th at 12pm is moved inside, to the RHS Gym. PLEASE WEAR SOFT SOLED SHOES. NO HEELS. Thank you!
PRAIRIESTA DRESS UP DAY "Friday, May 14 is a Prairiesta dress up day for the whole town of Russell. We would love to see all the USD 407 students and staff participate by wearing their prairie/wild west get ups! Prairiesta is June 10-13. Let's all team up to prepare for this great event."