SCHEDULE CHANGE Due to dangerous indoor heat values in our facilities, Tuesday's RHS Volleyball triangular has been moved to Cardinal Gym at Plainville High School. RHS will play Plainville at 4:30, followed by Trego at 5:30.
Good Afternoon Bronco Nation! Here is the Heat Schedule for RHS this week. We will begin our block scheduling days with a dismissal time of 2pm all week. If you have any questions, please contact Mr. Stephenson.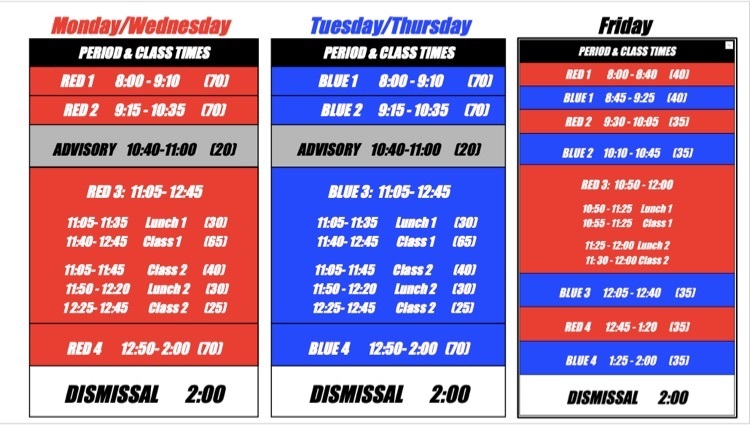 Four teams on one field for the final dress rehearsal before next week's regular season opener. Thanks to Ellinwood, Lyons, & TMP for coming to our Jamboree tonight! #BroncoNation #WeAreRussell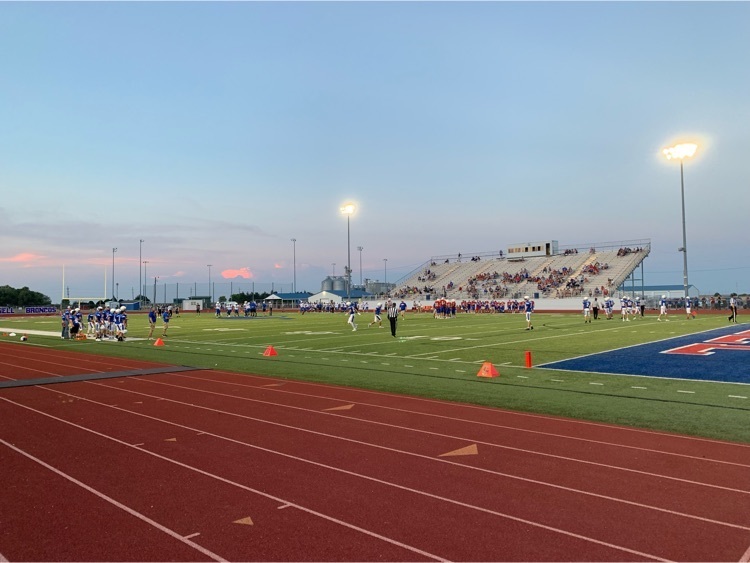 RHS Fall Sports Preview Is underway. Stop by the Amos Morris Gym to watch our Lady Broncos Volleyball team and then come over to Schaffer Field to watch the RHS Bronco Football team jamboree. Movie to follow at 8pm. #KidsFirst407 #RussellBroncos #FallSportsPreview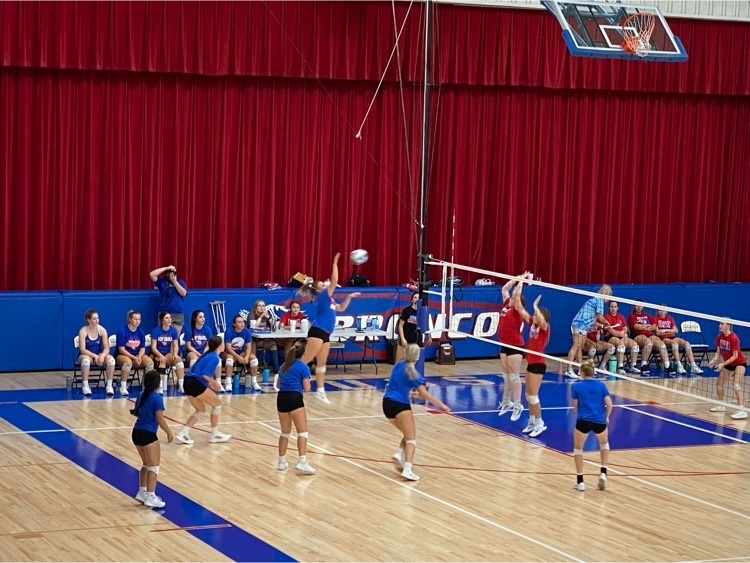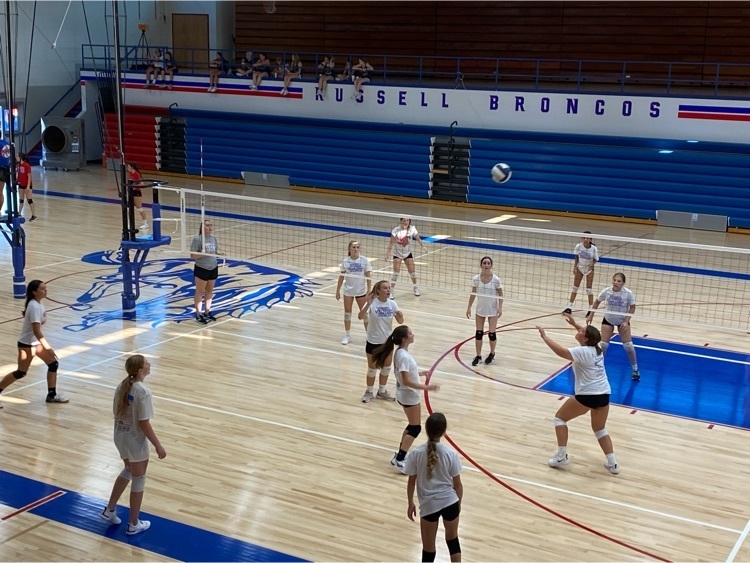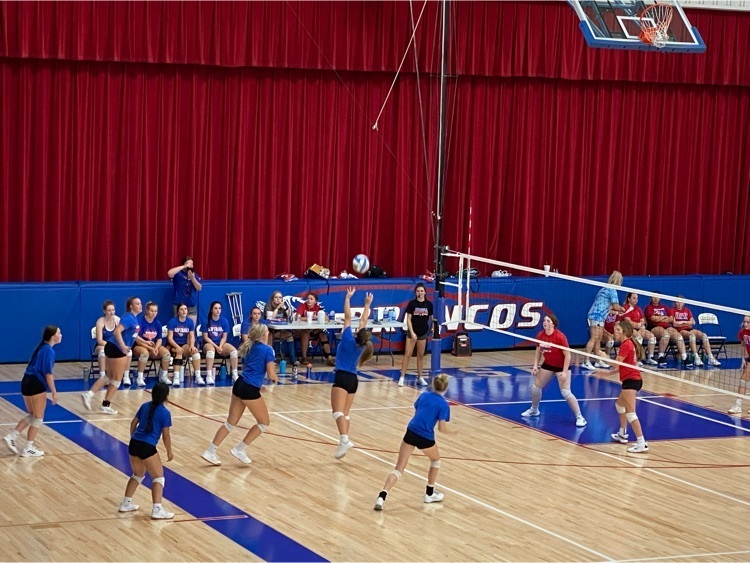 RUSSELL HIGH will run a heat schedule with a 2pm dismissal on Friday 08/27. RHS ONLY to run heat schedule 08/27 due to building heat advisory.


RHS Football - Due to expected high heat index values, Friday's RHS Football Jamboree will begin at 7:00 p.m. All other Fall Sports Preview Night events will take place as originally scheduled.

USD 407 is accepting applications for a COVID Testing Coordinator. CMA or LPN licensure required. Full-time benefits apply, district-sponsored health plan, KPERS, 503(b) employer match and more. Check out the USD 407 Employment link for more details. APPLY HERE.

As students/staff are welcomed back for the 2021-2022 school year, COVID Protocol Guidelines have been established collaboratively with Russell County Health Department. Follow this link for guidance:
https://5il.co/xqbi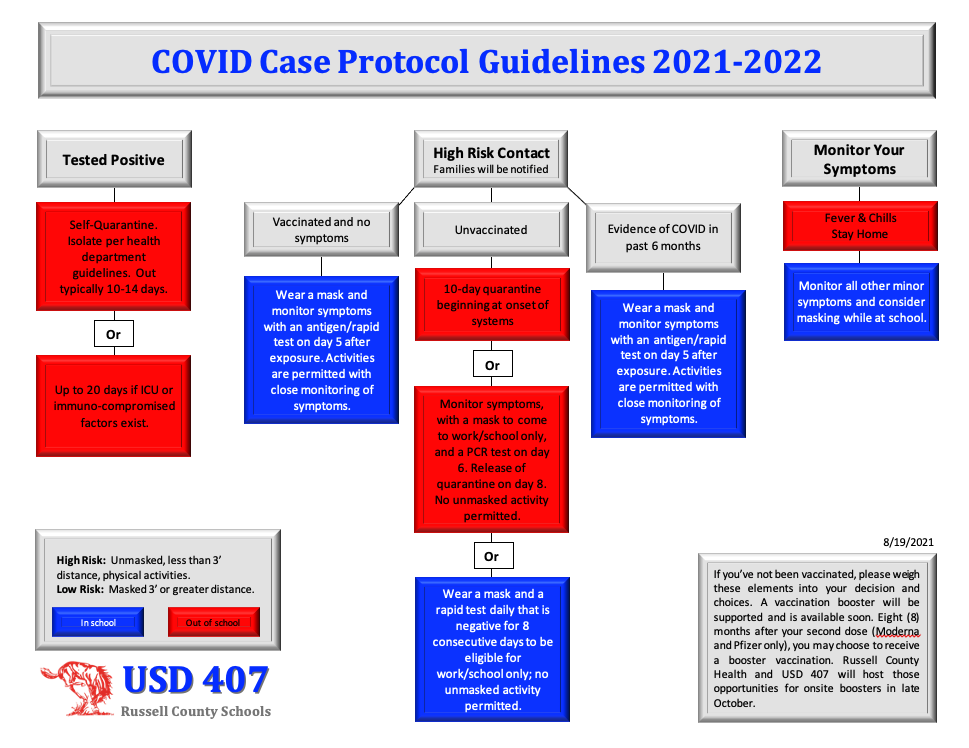 Introducing "The Bucking Chute." The weekly athletics & activities newsletter for the Russell Broncos. School hasn't started yet, but fall sports are in full swing. Click the link below to learn more!
https://www.smore.com/sv6em

Lots of cool stuff as the heroes of classrooms come together getting ready for kids next week! PLAY, student advisory, back to school bash, collaboration…. We are #KidsFirst407!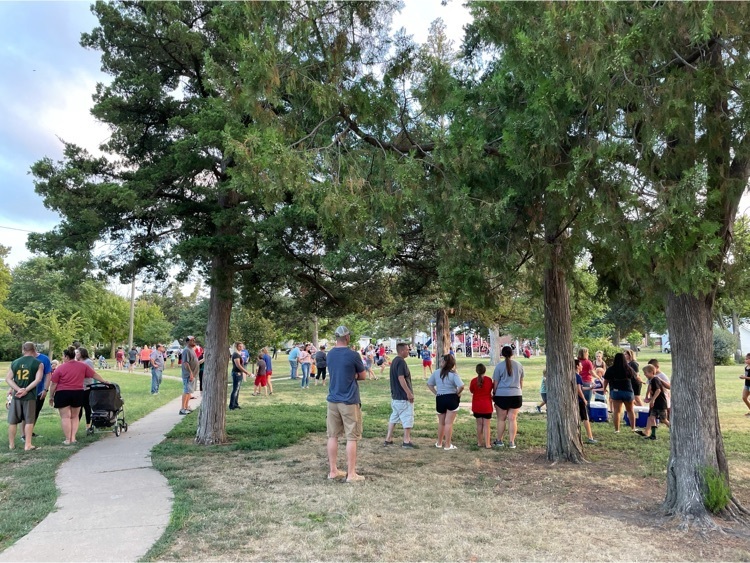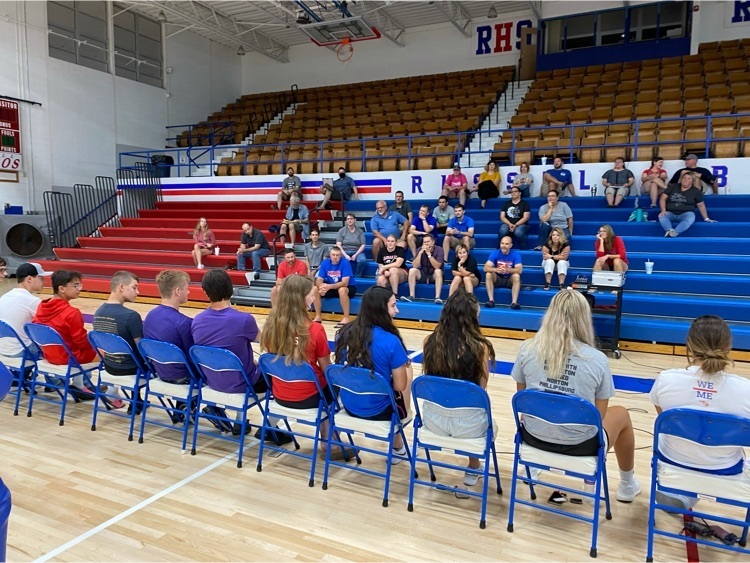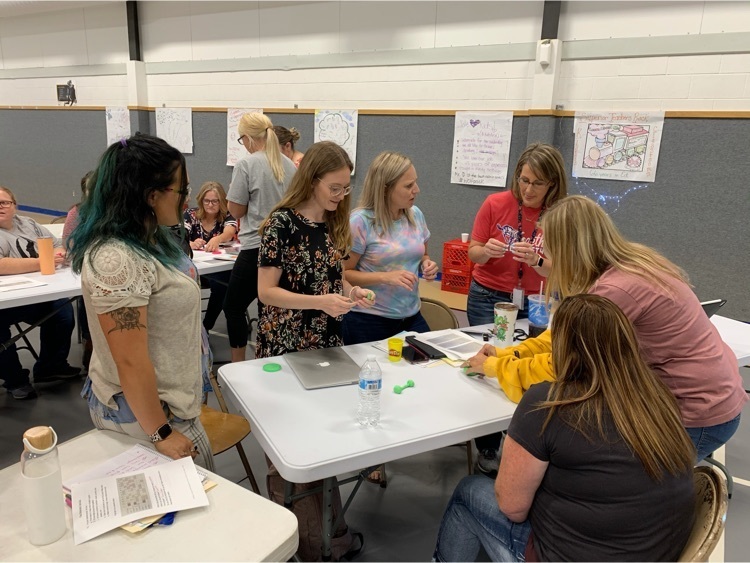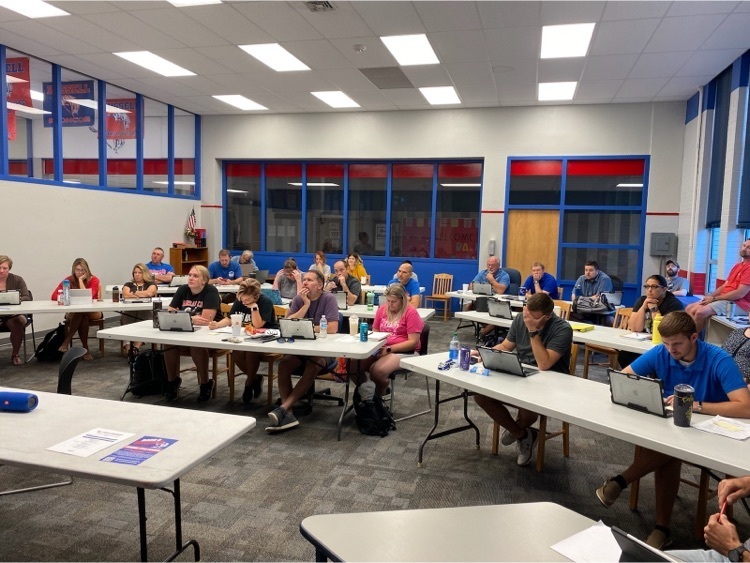 USD 407 is accepting applications for Paraeducators and Custodians. KPERS retirement, excellent health care plan and leave benefits included. High school diploma required. Today is a good day to become a Bronco staff member! APPLY HERE.
Part of Russell High School's Professional Development day was collaboration between students and staff on the great things about RHS and ways that we can improve as a learning community. #KidsFirst407 #ChampionsInLearning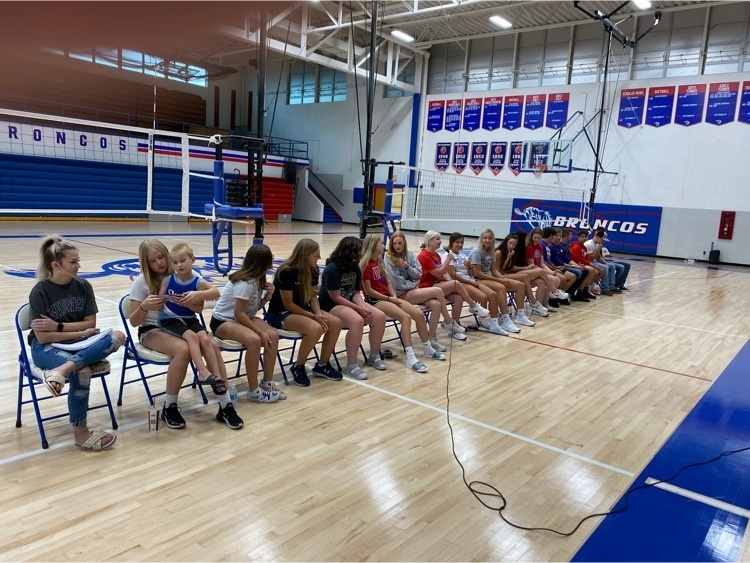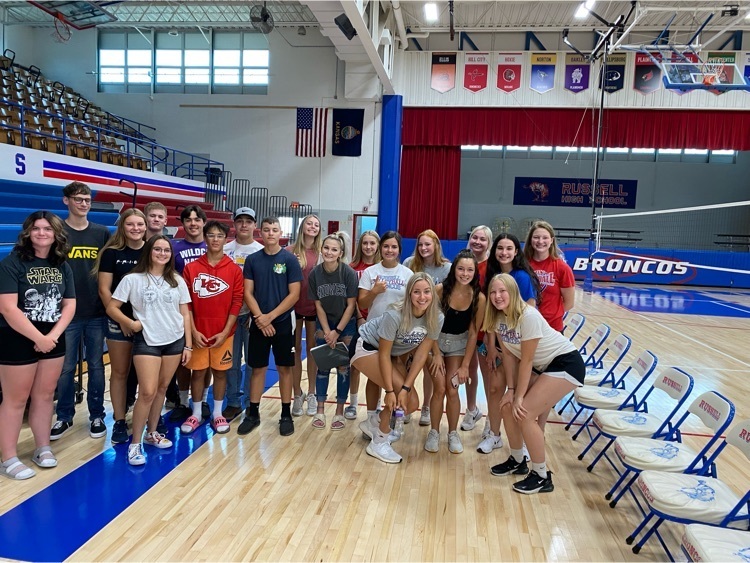 The BOE will be holding a special meeting on Monday - August 23rd at 5:30 p.m. in the Central Administration Office boardroom. If you can't attend in person, join us via Youtube at USD 407 Live. Follow the link to review the full agenda:
https://5il.co/xijj

An exciting day as new staff worked with mentors @USD407! This is going to be an awesome school year! 😱
Good Evening Bronco Nation! Just a reminder that RHS is open this evening from 5pm - 8pm for Back To School Night. Students can checkout iPads, submit schedule requests, and sign up for clubs like FFA, STUCO, and Rotary. #KidsFirst407 #RussellHighSchool #BackToSchoolNight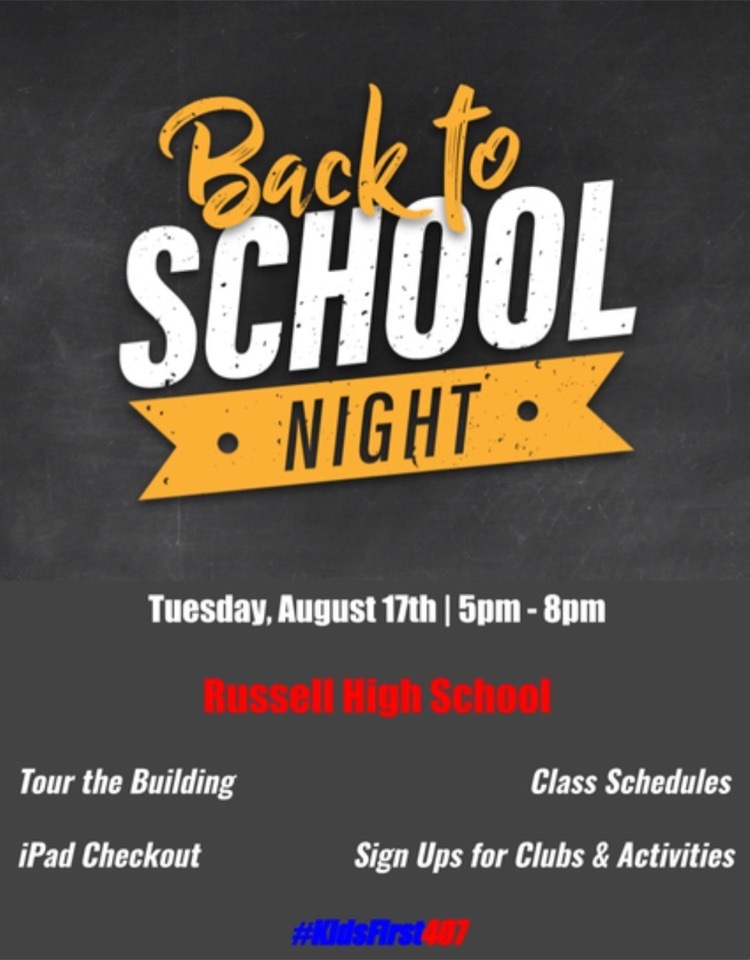 RHS is excited to announce a new program for our entire Russell community. We are starting a "Back A Bronco" program for the '21-'22 school year. Help our school &community by "Being A Champion" for a student at RHS. See the information below. #KidsFirst407 #BackABronco

Fall Sports Practice begins Monday, Aug. 16! RHS 1st Day Practice Schedule 🏐- 3:45 (RHS Gym) 🏈 - 6:00 PM (Shaffer Field) Golf & XC, check with your coaches! RMS 1st Day Practice Schedule 🏐 - 6:45 AM (RHS Gym) 🏈 - 6:00 PM (Shaffer Field) #BroncoNation #WeAreRussell
Russell High School is proud to host the District FFA Officers meeting. Ms. Chelsea Figge, AG teacher at RHS, is the District FFA Faculty Representative for this year. #KidsFirst407 #RussellHighSchool #BroncoFFA