RHS Volleyball underway in the Amos Morris Gym. Come and help us celebrate our senior athletes!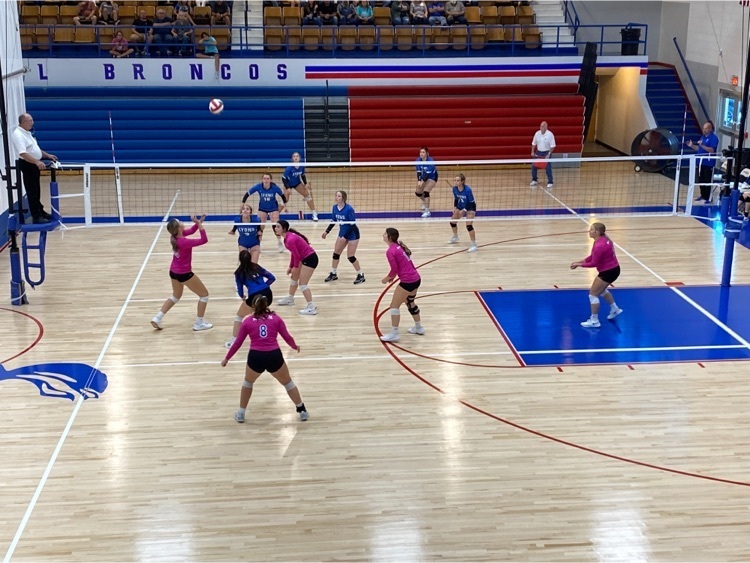 Today in #BroncoNation, it's RHS Volleyball Senior Day!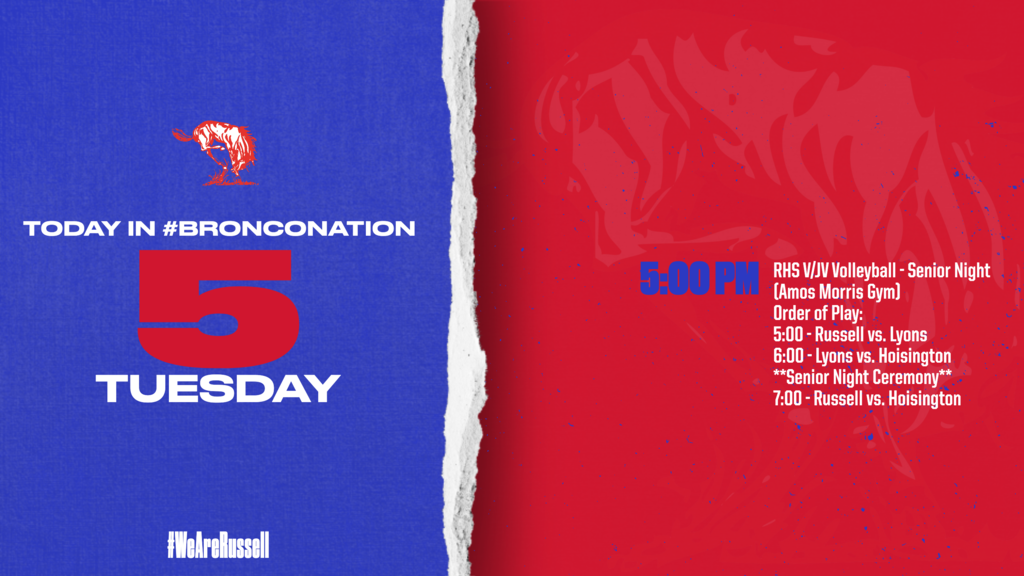 A busy week starts today! Here's a look at Today in #BroncoNation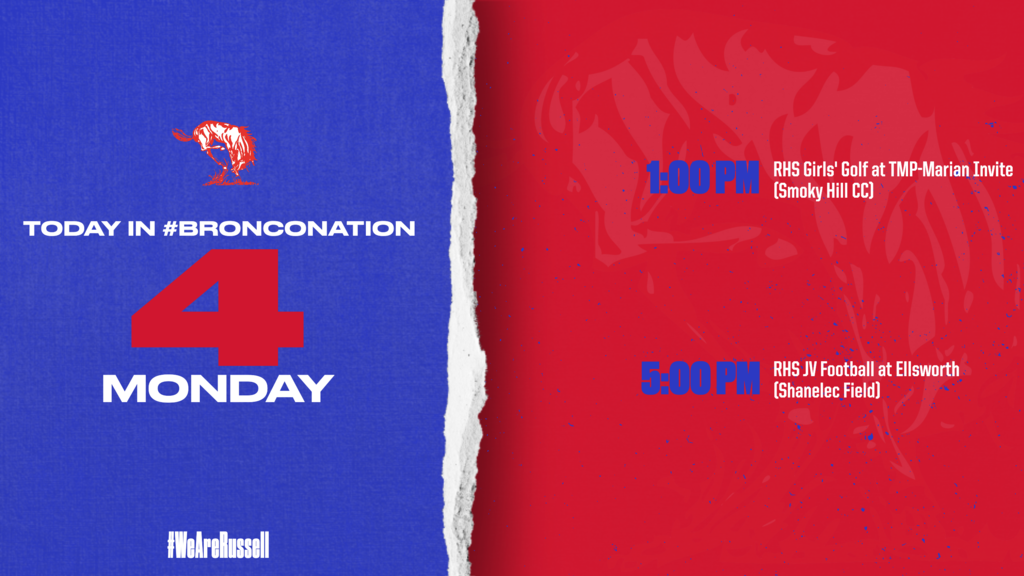 Here's what's on tap for this week in #BroncoNation

It's National 4-H Week October 3-10, and USD 407 is shouting out to the incredible youth that participate, the families that support them, and the leaders that make it all possible in Russell County! 🍀☺️

Volleyball takes center stage today! RHS "C" heads to Abilene, while RMS is at Larned! #BroncoNation #WeAreRussell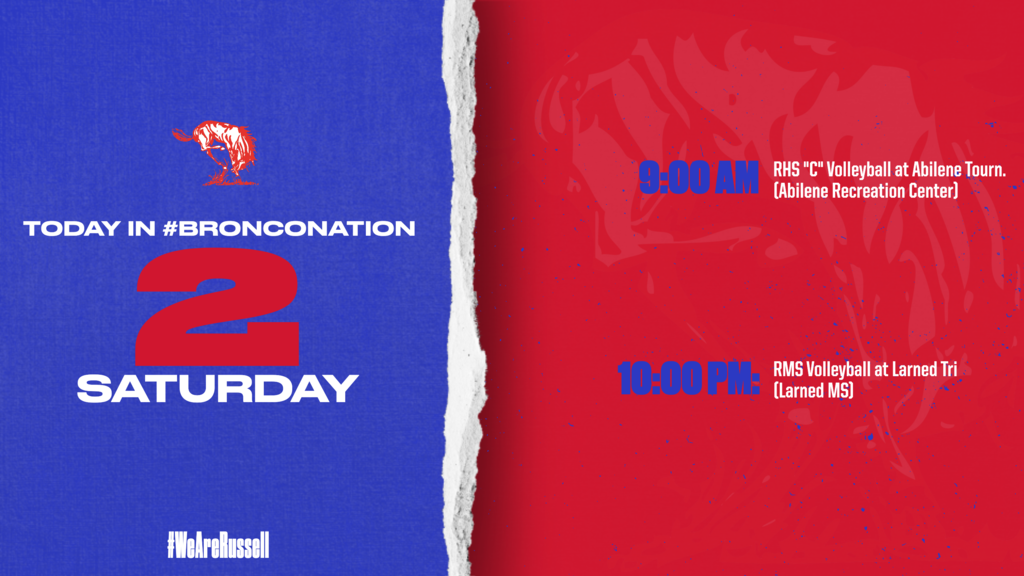 This one's pretty easy, Bronco Fans! Get to Scott City and support your Broncos! Security State Bank in Scott City will be sponsoring a Hamburger Feed from 5:30-7:30 p.m. #GameDay #WeAreRussell #BroncoNation
RHS Jr Class Fundraiser The RHS Jr Class is doing a fundraiser for Prom. We are "Flocking" yards for the month of October, beginning the 4th. If you would like to "Flock" a friend's yard, please get in touch with a Jr Class member. If you are unable to contact a junior, you may contact Rachel Sennett or Veronica Fuentes, Jr Class Sponsors @ 785-483-5631 to purchase your flock. We are also offering "Anti Flocking Insurance" for $25. If you have any questions, please contact the school. Click on the link for pricing information. 🦩🦩🦩🦩🦩🦩 LET THE FLOCKING BEGIN 🦩🦩 🦩🦩🦩🦩
https://drive.google.com/file/d/1Ua720LbqvFPs8Ww_ROtjCZ6ackC5w9Yw/view?usp=sharing
Hello Parents! Wanted to update you on COVID-19 procedures for "Test to Play." With this practice, all after school activities are included, even Breaktime at the elementary schools. What that means is that if your child is a close contact and attends Breaktime they will need to test each day with a negative test prior to attending. Testing will be conducted at Shafer Field from 7:15am to 8:15am on days school is in session. This procedure also requires wearing a mask during after school activity in addition to testing during quarantine time. If you have any questions or concerns, please contact the Central Office. Thank you!


Grab your rain gear, Bronco fans! It's a busy day in #BroncoNation!
RHS College Fair #KidsFirst407 #BroncoNation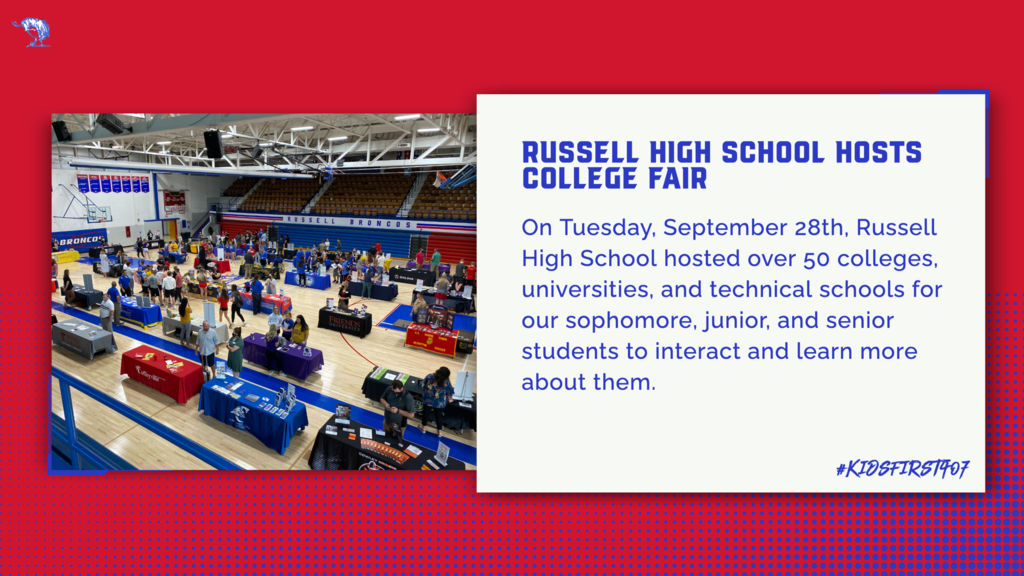 If you would like to offer voice in many ways at USD 407, please consider doing so! Use the link here as we target the Gating Committee, but other interests as well.
https://forms.gle/SoCKvpTaLoYjz1Fx5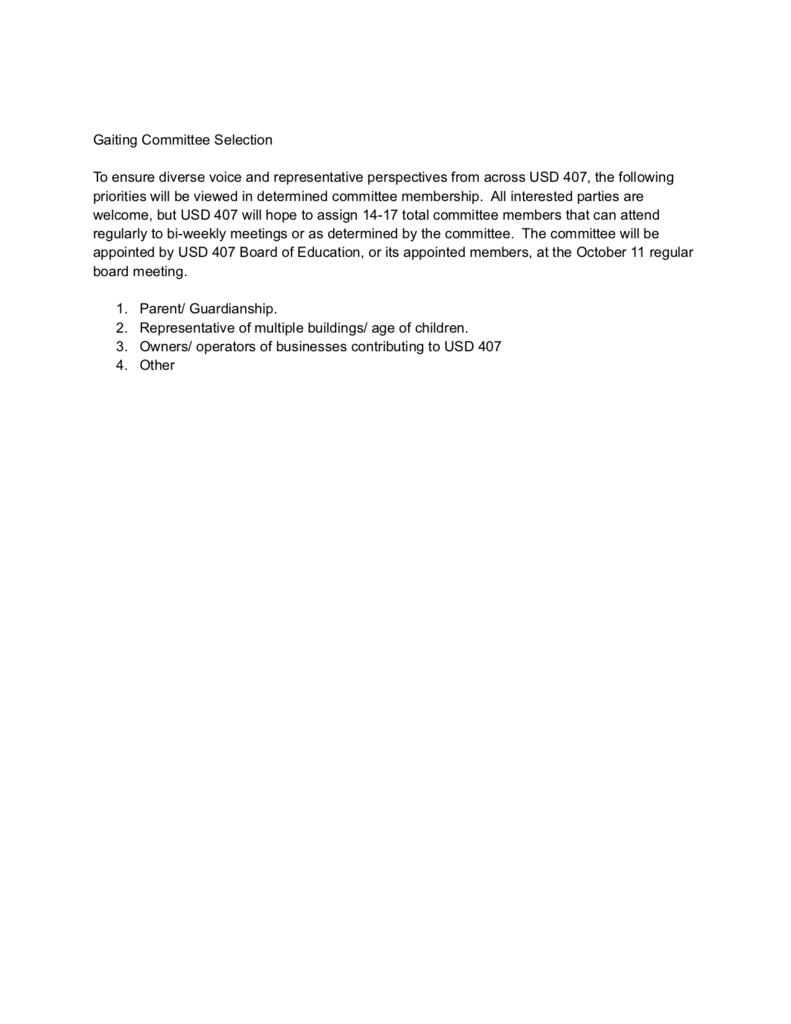 Plenty of activities happening today in #BroncoNation!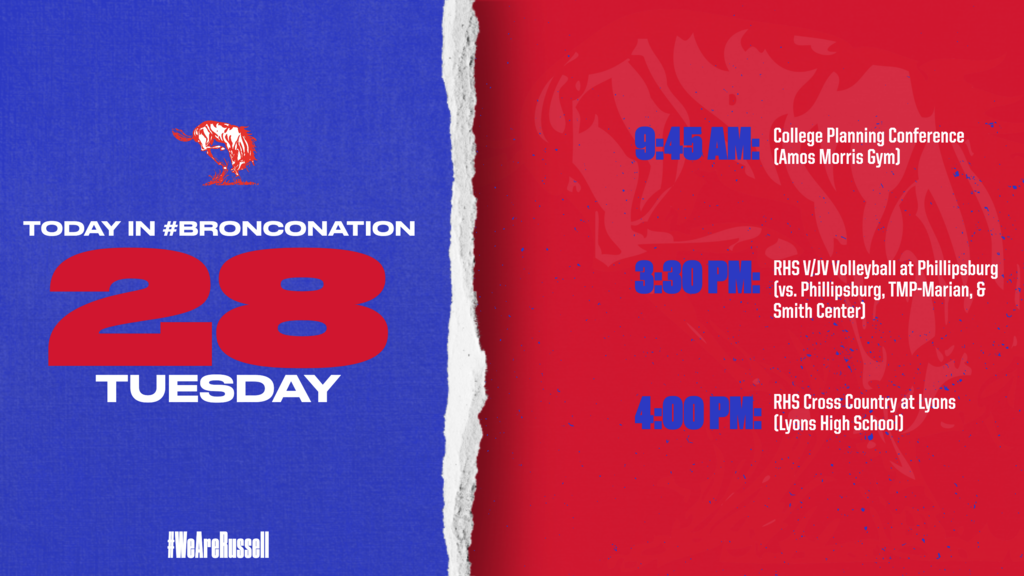 We're live again tonight for our special board meeting at 5:30. Make sure you subscribe to our YouTube channel to get notifications!
https://youtu.be/JHDm-EgqK9Y

Here's what's on tap for today (Sept. 27) in #BroncoNation!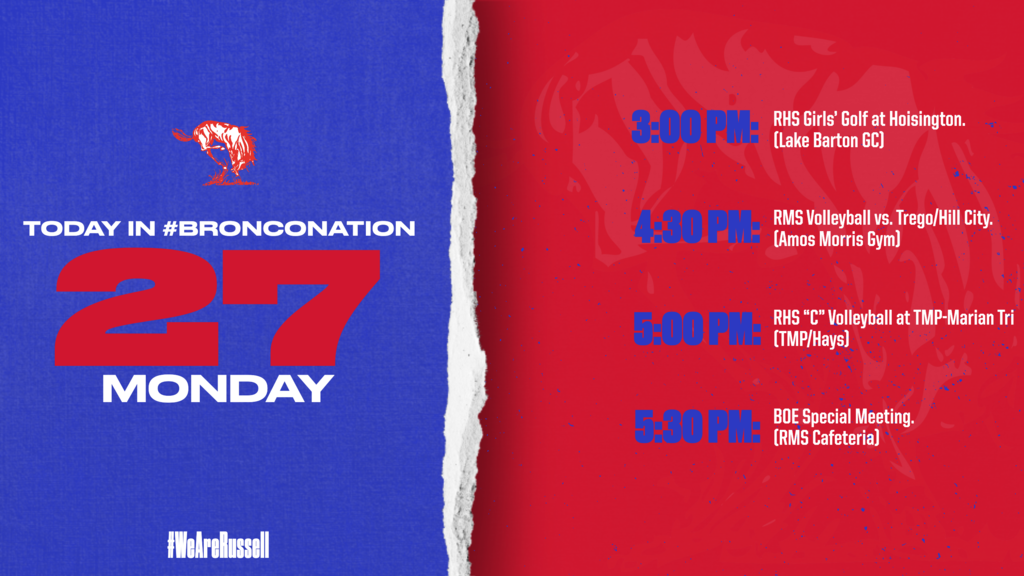 The BOE will be holding a special meeting on Monday - 9/27 at 5:30 PM. Follow the link to review the full agenda:
https://5il.co/zivb
Please note the venue for this meeting is the RMS Cafeteria. If you can't attend in person, join us via Youtube at USD 407 Live.