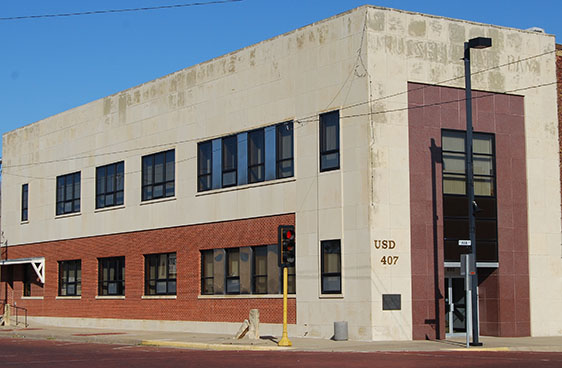 802 N Main
Russell, KS 67665
Phone: (785) 483-2173
Special Education: (785) 483-3226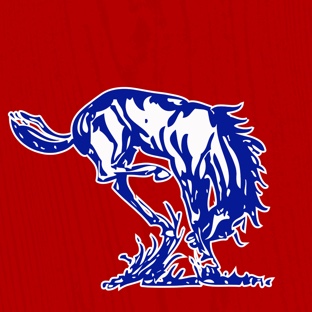 MISSION STATEMENT
The mission of USD 407 is to teach all students to their fullest potential, provide an appropriate learning environment and prepare students to become functional and effective citizens in an ever-changing world.
Russell County USD 407 is nestled in the heart of Central Kansas, located along the I-70 corridor between Salina, KS and Hays, KS, and operates a comprehensive K-12 school system. The district operates four attendance centers: Simpson Elementary School, Bickerdyke Elementary School, Ruppenthal Middle School, and Russell High School. USD 407 encompasses 489 square miles and maintains five bus routes.
The district offers a comprehensive curriculum that allows our students to meet the Regents recommended curriculum and prepares all students to be college and/or career ready. The district curriculum is aligned to the Kansas College Career Readiness Standards. Additionally, Russell High School offers nine career and technical pathways. The district uses Xello to help students design Individual Plans of Study.
The elementary schools provide an excellent focus on skill development in reading, language arts, and mathematics. All elementary schools provide instruction in computer, library, music, and physical education.
The community of Russell USD 407 prides itself in a rich and abundant source of cultural and recreational experiences. Russell Recreation Commission offers many opportunities for youth to participate in a variety of programs that help prepare them for extracurricular activities provided by USD 407. As a 3A classification, Russell County USD 407 is able to provide many competitive athletic and activity programs for our students.The district has a PreK-12 one-to-one device initiative. The district has added Lexia reading at the K-5 level as support to the reading curriculum and Moby Max as support to the math curImagericulum. Both programs are computer based software program.
Vocational programs are also a substantial part of the high school curriculum. An Apprentice Program is available to regular education students and a Great Expectations program is provided for special education students.
The City of Russell is very progressive in supporting strategic plans and developing the economic opportunities in our community. Primary sources of revenue for the county include oil and agriculture. Although the economy has been rather depressed the past few years with a steep decline in the price of oil and commodities, the community continues to generously support the educational system through both monetary and non-monetary means.Facilities are well maintained but are in need of updates that include HVAC improvements, and mechanical, electrical and plumbing infrastructure updates. The district has completed several facility studies over the past several years. The Board of Education has set aside the fourth Monday of every month to continue to develop both a long-range facility plan, as well as, a priority list of short-term facility needs that need to be addressed.
VISION STATEMENT: Russell County USD 407 is dedicated to providing a culture of learning that will lead the state of Kansas in student success.
VISION STATEMENT