USD 407 will be hosting their End of Year Check In on Thursday, May 21 and Friday, May 22 from 7:30 am – 5:00 pm at your student's attendance center. It is a Drive Thru only check in; no one will be allowed inside the buildings.
Staff will be on hand to assist with your student's return of USD 407 issued devices, library books and textbooks. Any student fees still owed must be paid at this time.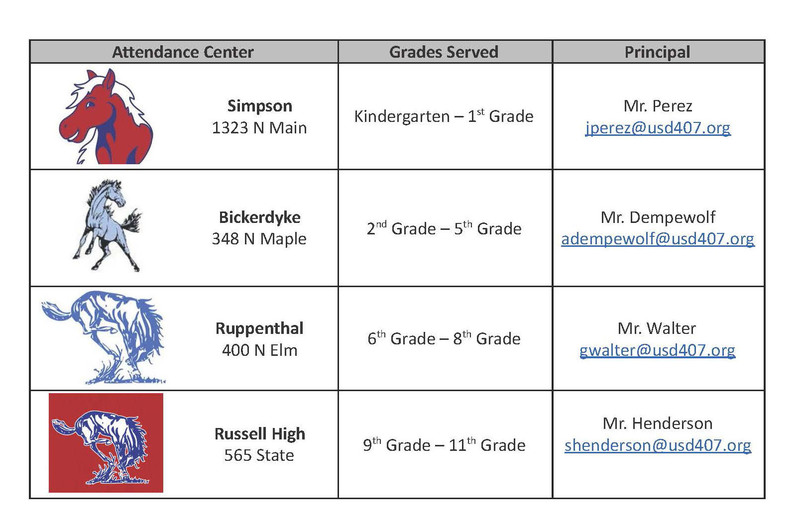 12th graders will return their USD 407 device on Friday, May 15 from 11:00 am - 1:00 pm at the circle drive of RHS.
For any questions, contact your student's principal through the email listed above.