Russell County USD 407 will continue in-town bus routes through the second semester of the 2019-2020 school year. The bus routes will only be for morning delivery to all four attendance centers.
Beginning January 8th, students will have eight different stops available throughout the city limits of Russell.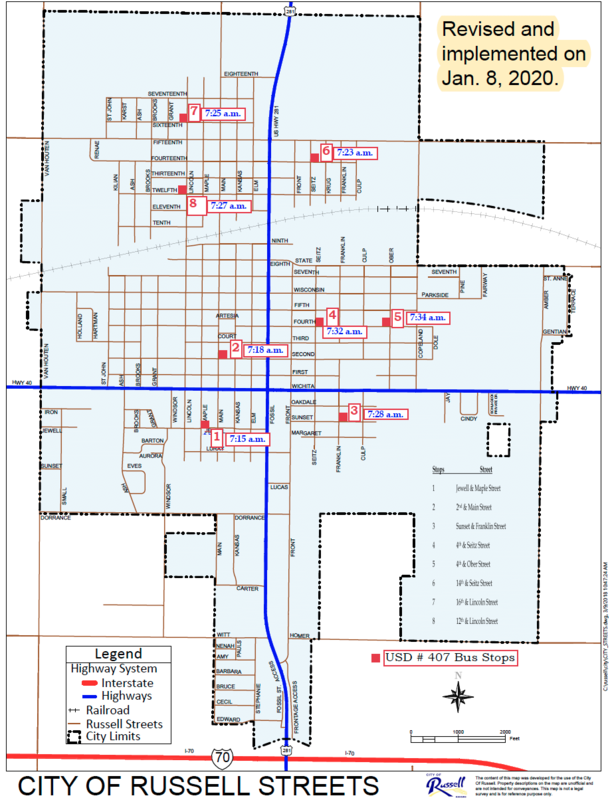 Jewell & Maple
2nd & Main
Sunset & Franklin
4th & Seitz
4th & Ober
14th & Seitz
16th & Lincoln
12th & Lincoln
The bus stop pickup times are approximate and the first stop will be at 7:15 am. The bus driver will wait at each stop between 30 – 60 seconds, depending on the need, before moving to the next stop.
The buses will drop students off prior to the 8:00 am start time. There will not be time for the students to eat breakfast at the schools. It is recommended the students eat before they leave home or on the way to school.
For questions or more information, please contact Gaylon Walter, Transportation Director, at gwalter@usd407.org or (785) 483-3174.
Shelly Swayne, Superintendent